Available
You may click the links below to be notified when the corresponding product become available.
Coming soon...
KATR Partners...
Welcome to KATR
KATR is a small group of people working on BIG ideas.
Get started with Arduino exploration
We are building a prototype wireless motion detector mesh network based on Arduino and XBee modules. We'll be writing this project up when we complete it, however in the meantime, here are some of the components that we have been using:
Check out the latest articles available at KATR.com
KATR officially launches version 2.9 of the Tabata Timer. Check out the Tabata Timer here!

KATR officially launches its second iPhone/iPod Touch application. Check out iVent on the iPhone page!

Here are just a few of the things that you will find at KATR.com:
Android Spinner Control -

Available now!




Retrieving your stocks with PHP, xajax, and quote - Pulling stocks dynamically with php, xajax, and quote!

Available now!




Linux CD Mastering 101 - Step by step instructions for re-mastering your own
bootable linux CD including procedures for adding additional items such as
Tomcat and Java.

Available now!





Android Spinner Control example 1
October 29th, 2010
This article shows you how to setup and drive an Android Spinner Control off of an array of standard java objects. Check it out
here
.
Have you met Woodfin yet?
June 3rd, 2009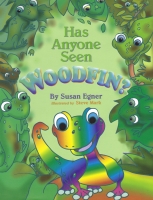 Woodfin loves to match the brightest and wildest colors, rather than "ordinary" green and brown like other chameleons. But his sister is worried what will happen to him when winter comes and the bright colors fade. What will he match then? Come along and see -- that is, if you can find him! Look for Woodfin hidden in the leafy borders surrounding each page! A fun book for kids with a great message, get your copy now at
https://www.woodfin.cc
.
View a
book excerpt here
.
iPhone accelerometer use in the simulator
May 25th, 2009
This article explains how to compile and configure the Accelerometer Simulator application for use in conjunction with xCode and the iPhone SDK. Check it out
here
.
Tabata Timer, Version 2.9 Released!
January 17, 2016
We fixed a couple of bugs in the Tabata Timer so now you can fix the "bugs" in your workout. Relight the fire with Tabata Timer version 2.9! Now available for iPhone, iPod, and Android. Check it out
here
.
iVent, Version 1.0 Released!
February 3rd, 2010
We needed to add a little fun to the development shop, so please welcome the resulting app iVent. iVent is a silly little app that gives you a chance to blow off steam when you need to, where you need to, and most importantly what you WANT TO FOCUS IT AT! Check it out
here
.
Why start your own business?
May 25th, 2009
This article begins the discussion on the prospect of starting your own business in an attempt to break free from the rat race. Check it out
here
.
iPhone / iPod touch development
May 24th, 2009
This article provides a short introduction to what is involved in getting setup to be an iPhone / iPod touch developer. Check it out
here
.
Tabata Timer, Version 1.0 Released!
April 15, 2009
So, you think that your current workout is tough. Try a Tabata workout. It's a super-intense physical approach to exercise that you can complete in minutes...yes that was MINUTES. Check it out
here
.
Retrieving your stocks with PHP, xajax, and quote
April 12th, 2007
This article gives you the tools you need to pull a list of your favorite stocks dynamically using PHP, XAJAX, and QUOTE. Check it out
here
.
Turn off the annoying Outlook 2003 reading pane and grouping features
June 7th, 2006
The Outlook 2003
reading "pain" and grouping feature"
have the annoying habit of being turned ON by default for all folders. Unfortunately, there was no simple way to turn it off for all of your folders without manually doing each one until now.....Check out the TechRepublic solution
here
.
KATRs top utility software package picks
April 4th, 2005
KATR staff identify their favorite free utility software packages. Check it out
here
.
Patching QMAIL to avoid brute force SMTP deliveries article released
February 17th, 2005
This article discusses a technique for reducing the amount of SPAM delivered via brute SMTP transmissions. Check it out
here
.
Linux CD Mastering article released
January 23rd, 2005
Break out the champagne, the Linux CD Mastering article has been released and may be viewed
here
.
KATR Web Remodeling begins!!
December 2004
Break out vacuum and dust masks, let the remodeling begin! Sorry for the inconvenience, please check back frequently to see our progress. If you have constructive comments or tips, please drop us a
note
.